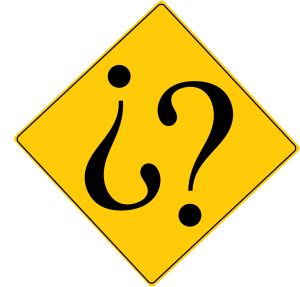 Questions about your Spanish lessons with Seth Mason:
Q: Why hire you, Seth?
A: There are four answers to this question:
1) As a non-native speaker with decades of experience studying, working, and traveling throughout the Hispanic world, I bring the unique perspective of a tutor who once sat in his students' shoes. I know what it takes to make non-native speakers fluent in Spanish and comfortable in Hispanic culture because I've become fluent and comfortable myself.
2) You get what you pay for in Spanish-language education, and I deliver the quality of an educated and experienced private Spanish tutor.
3) I'm well-credentialed: I've spent a significant amount of time in the Spanish-speaking world, I'm the former publisher of the South's first Spanish-language entertainment newspaper, I'm the former owner of a Hispanic marketing consultancy, and I'm an alumnus of the College of Charleston Hispanic Studies program, where I tutored Spanish for 2.5 years.
You can view my CV here.
4) Having taught students of all ages and experience levels, I can help you achieve a variety of goals, including passing Spanish classes, learning Spanish for professional use, and learning the language and culture for travel.
Q: What ages/levels do you tutor?
A: I've taught students of all ages and experience levels. So far, my youngest pupil has been 12 and my oldest has been 70. I've taught students with no previous experience as well as students with years of experience. You can read testimonials from students of various demographics here.
Q: How do you structure your sessions?
A: I tailor lessons to suit students' strengths, weaknesses, goals, and learning styles. I recognize that some students are visual learners while others are auditory; some prefer pen and paper while others prefer open conversion. At students' request, I incorporate learning tools such as textbooks and online articles and videos.
Q: How much do you charge?
A: My hourly rates are comparable to those of international language franchises. Unlike franchises, however, I offer customized lessons, personalized service, flexible meeting times and locations, and, most importantly, the unique perspective of a non-native speaker who became fluent in Spanish and assimilated into Hispanic culture. Please contact me for more information.
Q: What's your area of service?
A: I travel throughout the Charleston area: Mt. Pleasant, Isle of Palms, Daniel Island, Sullivan's Island, Kiawah Island, Seabrook Island, Downtown Charleston, James Island, Johns Island, Folly Beach, North Charleston, Hanahan, West Ashley, Summerville, Ladson, Goose Creek, and more. I'm also available virtually.