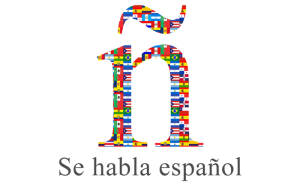 Testimonials from some of my students
Read Google reviews of my work here.
"We've learned much more from him with sessions once a week than we did in daily classes in school."
–Darien T.
General practitioner, North Charleston
My response: Darien and his wife are learning Spanish together for their careers. Like many of my students, they took the language in school but retained little. We started with the basics–conjugating verbs and listing basic vocabulary–with pen and paper and quickly progressed to writing and speaking basic sentences they use on the job. Now, we're role playing full workplace conversations: Darien and I are practicing interviewing non-English-speaking patients with different conditions, and Sarah and I are engaging in mock conversations with Non-English-speaking students. Because both Darien and Sarah encounter Spanish-speakers from various parts of Latin America, we're making sure to incorporate regional dialects.
"I like how Seth makes me feel comfortable with his conversational approach."
–Frank O.
Retired business owner, West Ashley

My response: Frank is a recent retiree who's looking forward to traveling. He studied Spanish many years ago but, having spent so much time without speaking the language, he had forgotten much of what he had learned. A visual learner, Frank benefits greatly from reading the local Spanish-language newspaper with me, discussing vocabulary and verb conjugation as we go along. The combination of visual and auditory aids helps him progress rapidly: He's advanced from rudimentary speaking ability to conversational Spanish in just a few months of intense study.
"Seth was amazing, patient, and flexible with helping her get through this class and graduate!"
–Dean L.
Father of a graduating college senior, Isle of Palms
My response: Dean's daughter, Jordan, came to me one May having already unofficially graduated from college and looking forward to starting a full-time job. In order to officially graduate, however, she needed 3 more credit hours in her worst subject: Spanish. So, her father hired me to help her through her final course, offered online and compressed into 4 weeks. Through rigorous daily study, Jordan is now happily working, the formality of graduation behind her.
"He started with an F before we contacted Seth for help. Incredibly, Seth helped him earn a C in the first section and a B in the second!"
–Susan W.
Mother of a graduating high school senior, James Island
My response: Susan's son, John, was in a similar predicament as Jordan: He was looking to begin a new chapter of his life (college), but he first had to pass his final high school Spanish class. John and I developed a good rapport from the start; I attribute much of his success to this. Feeling comfortable working with me, he was able to overcome his fear of–and subsequent disinterest in–the language and conquer his final Spanish class.
"I hadn't spoken a word of Spanish in 40 years, but Seth has been doing a good job of preparing me for my trip to Latin America this summer."
-Robert M.
Retired doctor, Mt. Pleasant

My response: Robert is a recent retiree who's looking forward to taking a long trip throughout Latin America. He took several years of Spanish in school, but he "hasn't spoken the language since disco", as he put it the first time me met. I'm helping Robert recall and build upon what he learned years ago by reading travel articles we find online. While we read together, I answer his questions regarding vocabulary and verb conjugation, explain to him why sentences are worded the way they are, and assist him with pronunciation. Little by little, I'm helping him regain a level of proficiency that will enable him to discuss what we read so he can converse confidently abroad. I'm also giving him cultural tips as we go.